Captain Tractors 8th Generation Launch @Alila Diwa... (A Hyatt Brand) - Goa
May 13, 2021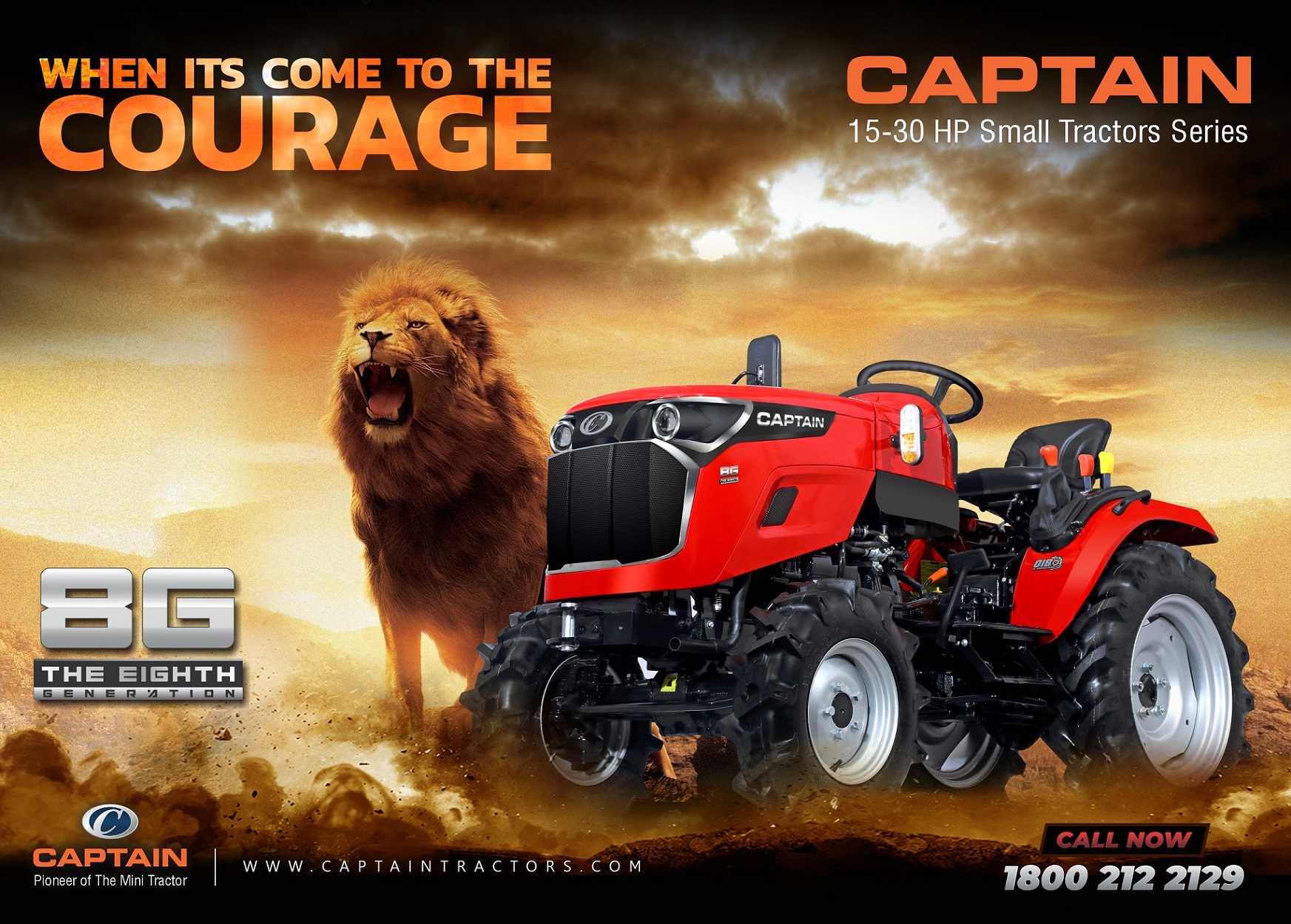 This tractor has created a great excitement among not only the farmers but also entire India who are connected with Automobile and Agriculture Field. This tractor is capable to provide 360-degree farming solution to the farmer that it can be used from land preparation to the harvesting as well as haulage activities.
Captain 8th Generation Tractor styling is inspired by Lion, which is pride of India as well as Asia. It is enriched from global standard components from OEM; safety features as well as ultra-modern esthetics. This tractor is made of powerful three cylinder engine and designed in such a way that it reduces vibrations and noise up to the maximum level and gives smooth drive to the farmer. It is the best tractor we ever developed for the best farming and driving experience.These all capabilities makes this tractor the Flagship Mini Tractor.
The 8th generation series comes with some of the most unique features including projector head lamp, Chromium Garnish, three cylinder Engine, Side Shift gears, 9 Forward and 3 Reverse Gear Transmission, Full Front opening Bonnet, 28-32 adjustable track width, differential lock, large Legroom, Foot Step, Fender Handle, Pull Type Parking Brakes, Oil Immersed Brakes (OIB), High, Medium and Low Speed Options, Smart ADDC double lever hydraulic,750 kg lifting capacity, Two PTO Speed Options, LED Tail Lamps, LED Plough Light, 750 kg lifting capacity, Rubber Mats, Hydrostatic Power Steering, Pull Type Parking Brakes, Short Turning Radius and Comfortable Seating arrangement and much more.
Launch Event Video - www.youtube.com/watch?v=h4zDioaHSCg